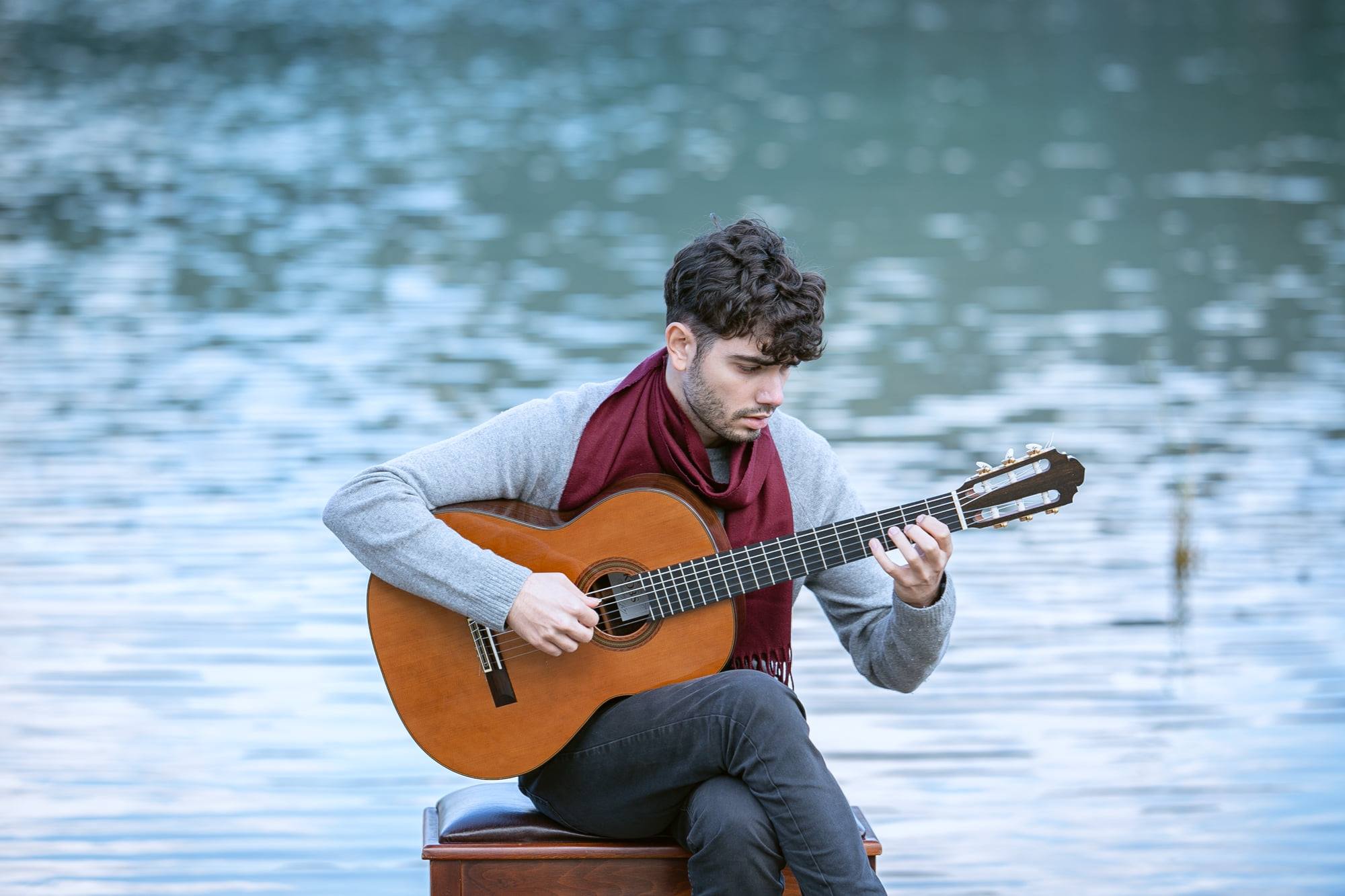 Award-winning classical guitarist Dimitris Soukaras presents the "Antithesis" project in a unique guitar recital. Antithesis is a project that brings together an acoustic and electric mix of new and old works. It blends the traditional and the innovative elements in a program whose contrasts reflect a personal exposure to the world around us today.
Dimitris Soukaras is considered one of the most awarded and promising Greek guitarists of his generation. He is extremely interested to expand the guitar's repertoire by inviting a range of leading non-guitarists composers from around the world to compose for his instrument.
Through his imaginative programs, featuring new music and arrangements, as well as through his chamber music collaborations, he tries to redefine the relationship between classical guitar and the audience. His interest in new music and the process of collaboration started from a very young age and recently led him to create a project featuring some of Greece's most high-profile composers' works that were dedicated to him. He has received 20 prizes in international and national competitions.
Since 2019, he is the Founder and the Artistic Director of MUΣA Concert Series which is a Music Festival happening during August in Ancient Corinthos (GR). He is a PhD candidate at the University of Surrey. Dimitris studied at the Royal Academy of Music, where he completed the Advanced Diploma and the Master of Arts with Distinction and been awarded the DipRAM (the highest award confirmed by RAM). He graduated with the Highest Marks & Honors the Bachelor of Music at the Ionian University. He was the first student of the University that completed his studies in three years instead of five, which is the standard attendance period.
THEATRICAL PLAY
A performance of the poem "Moonlight Sonata" by Yiannis Ritsos by the actress Maria Siourouni...
MORE